Đề thi học kì 2 lớp 12 môn Tiếng Anh sở GD - ĐT Lâm Đồng năm học 2018 - 2019
Đề thi học kì 2 môn Tiếng Anh lớp 12 có đáp án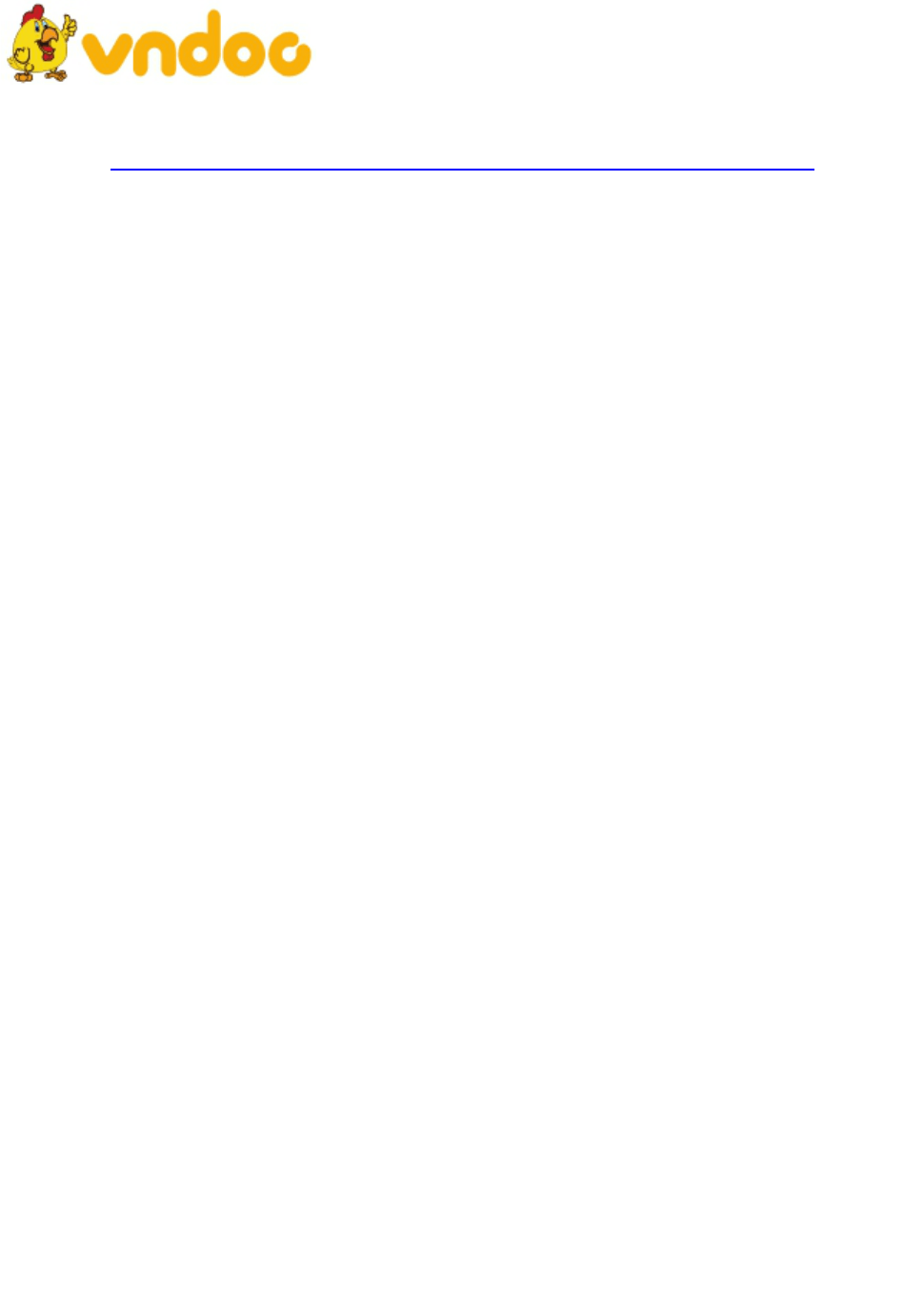 VnDoc

-

Tải

tài

liệu,

văn

bản

pháp

luật,

biểu

mẫu
ĐỀ THI CUỐI HỌC KÌ 2 MÔN TIẾNG ANH LỚP 12
NĂM HỌC 2018 – 2019
Mark the letter A, B, C, or D on your answer sheet to indicate the correct answer to
each of the following questions.
Question 1
: ........, the athlete broke the world's record in his second attempt.
A. Surprise
B. Surprised
C. Surprising
D. Surprisingly
Question 2
: As soon as I........my report, I'll call you and we'll go to dinner.
A. will finish
B. finish
C. finished
D. had finished
Question 3
: The International Red Cross has about 97 million volunteers whose main.....is to
protect human life and health.
A. rule
B. experience
C. organization
D. mission
nd
SEA Games consisted of athletes from eleven.....countries.
A. participate B. participating
C. participation
D. participant
Question 5
: Credit cards.....in international trade are very convenient.
A. used
B. using
C. which used
D. use
Question 6
: The government hopes to........its plans for introducing cable TV.
A. carry out
B. turn out
C carry on
D. keep on
Question 7
: UNESCO

was established to encourage.......among nations in the

areas of
education, science, culture, and communication.
A. employment
B. collaboration
C. workforce
D. independence
Question 8
: The authority has postponed......the flyover because it severely affects residents
nearby.
A. building
B. to build
C. to building
D. build
Question 9
: It isn't cold outside. You.......wear a coat.
A. may
B. mustn't
C. should
D. needn't
Question 10
: The lake........from our bedroom window. VnDoc

-

Tải

tài

liệu,

văn

bản

pháp

luật,

biểu

mẫu
A. can see
B. could see
C. can be seen
D. could been seen
Question 11
: I was feeling tired last night, so I went to bed........usual.
A. as early than
B. more early than
C. earlier than
D. as early as
Question 12
: We shouldn't go out; the weather is getting........
A. more and more bad
B. worse and worse
C. bad and worse
D. worst and worst
Question 13
: Humans depend on species diversity to have food, clean air and water and
fertile soil .......agriculture.
A. in
B. for
C. about
D. with
Question
14
:

The

primary

causes

orspecies

extinction

are........destruction,

commercial
exploitation and pollution.
A. reserve
B. generation
C. habitat
D. diversity
Mark the
letter A,
B,
C,
or D on
your answer sheet to
indicate
the
word whose
underlined part differs from the other three in pronunciation in each of the following
questions.
Question 15
: A. acc

ou

ntant

B. am

ou

nt

C. f

ou

ndation D. c

ou

ntry
Question 16:
A. appeal

ed

B. book

ed

C. aim

ed

D. play

ed
Mark the letter A, B, C, or D on your answer sheet to indicate the word(s) OPPOSITE
in meaning to the underlined word(s) in each of the following questions
.
Question 17
: In the second game, her opponent hurt her leg and had to retire.
A. defender B. rival
C. referee
D. teammate
Question 18
: Polluted water and increased water temperatures have driven many species to
the verge of extinction.
A. enriched
B. contaminated
C. purified
D. strengthened
Read the following passage and mark the letter A, B, C, or D on your answer sheet to
indicate the correct word or phrase that best fits each of the numbered blanks from 19
to 23.
Any change in one part of an ecosystem can cause changes in other parts. Droughts, storms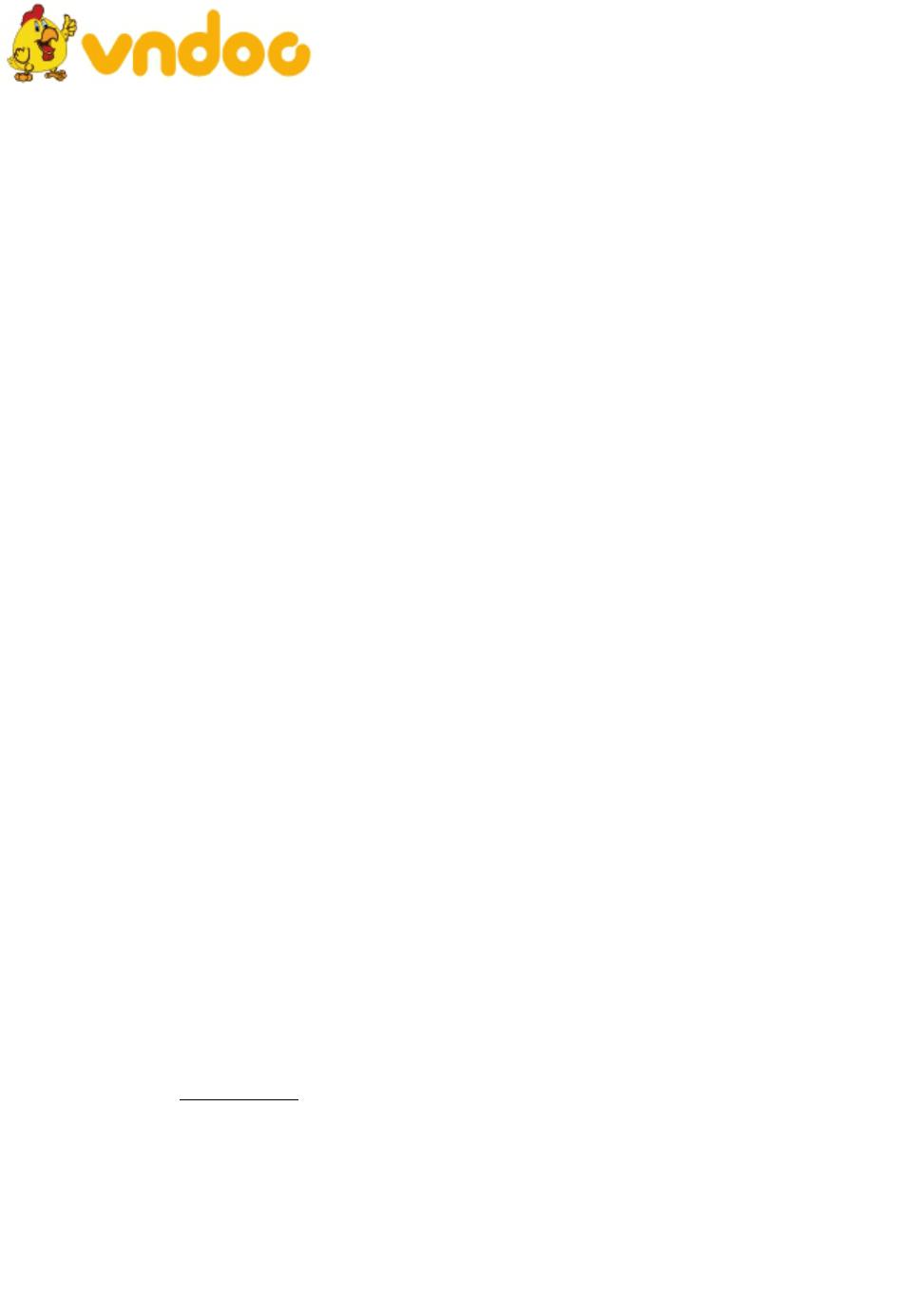 VnDoc

-

Tải

tài

liệu,

văn

bản

pháp

luật,

biểu

mẫu
and fires can change ecosystems. Some changes (19).......ecosystems. If there is too little
rainfall, plants will not have enough water to live. If a kind of plant dies off, the animals
(20)......feed on it may also die or move away. Some changes are good for ecosystems. Some
pine forests need fires for the pine trees to reproduce. The seeds are sealed inside pinecones.
Heat from a forest fire melts the seal and lets the seeds (21) . Polluting the air, soil, and
water can harm ecosystems. Building (22).......on rivers for electric power and irrigation can
harm ecosystems around the rivers. Bulldozing wetlands and cutting down forests destroy
ecosystems. Ecologists are working with companies and governments to find better ways of
(23) ...... fish, cutting down trees, and building reservoirs. They are looking for
ways to get food, lumber, and other products for people without causing harm to ecosystems.
Question 19
: A. harms

B. harmful

C. harmless

D

.

harm
Question 20
: A. who

B. where

C. that

D. when
Question 21
: A. out

B. in

C. go

D. fly
Question 22
: A. moats

B. dams

C. ditches

D. bridges
Question 23
: A. catching

B. holding

C. carrying

D. taking
Read the following passage and mark the letter A, B, C or D on your answer sheet to
indicate the correct answer to each of the questions from 24 to 31.
The issue of equality for women in British society first attracted national attention in the
early 20
th
century, when the suffragettes won for women the right to vote. In the 1960s
feminism became the subject of intense debate when the women's liberation movement
encouraged women to reject their traditional supporting role and to demand equal status and
equal rights with men in areas such as employment and pay.
Since then, the
gender gap
between the sexes has, been reduced. The
Equal Pay Act
of
1970, for instance, made it illegal for women to be paid less than men for doing the same
work, and in 1975 the
Sex Discrimination Act
aimed to prevent either sex having an unfair
advantage when applying for jobs. In the same year, the
Equal Opportunities Commission
was set up to help people claim their rights to equal treatment and to publish research and
statistics to show where improvements in opportunities for women need to be made. Women